Library
Library
Message from the Library
Welcome to St. Patrick's School.  Here is some information about the Library that I hope you find useful.
It is important to assist your child in returning their library books on their designated day. The library is full of exciting and interesting books – and we would like nothing more than to have each student take advantage of our fine collection of books! All library books are taken out for one week.  If the book is not returned on theLibrary News due date, the student will receive an overdue notice. After three (3) notices, if the book is still not returned, you will receive a bill for the replacement cost of the book.  Likewise, no more books will be issued to that student unless the book is returned or payment is made.  We ask you to pay by cash, in case the book resurfaces, your money will be refunded.
Mrs. Robin Wong, Librarian
St. Patrick's Library Fundraiser - Cookbook 2020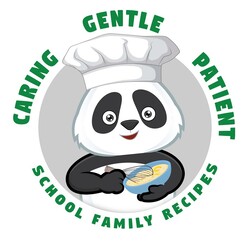 Share Your Favourite Recipes
Mrs. Wong is working to create a St. Patrick's School Cookbook that will be on sale in the fall of 2020. We need everyone's favourite recipes in order to make our cookbook project a success.
All funds raised would reused to support the Learning Commons/Library.
We are asking for students and families to submit their favourite recipes. Minimum 2 recipes per family or 1 per student.
The cut off date for submitting recipes is June 15th, 2020.
Choose 1 or 2 ways to submit your favourite recipe to Mrs. Wong
Email your recipe to:robin.wong@mhcbe.ab.ca
1: Type in your recipe in the body of an email
OR
2: Take a photo of recipe from your cell phone - make sure the image is large and clear.
*Please make sure you include the student's full name for each recipe.
*Look over the recipe for correct and clear measurements, ingredients, instructions, baking and cooking time and temperature.
Questions: Email robin.wong@mhcbe.ab.ca
Thank You for Your Participation!!