Back to all posts
Posted on
Book your Child Development Check-Up today!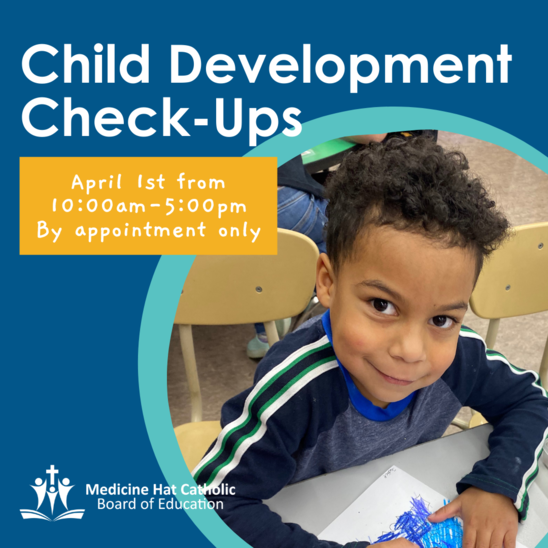 In Medicine Hat Catholic schools we believe that all children are unique and learn at their own pace. Our child development check-up event provides parents with the opportunity to discuss their child's development with members of our early learning team.
This is an opportunity to ask questions you might have about your child's development in the areas of speech and language skills, social and emotional development as well as fine and gross motor skill development. We can also provide a screening of your child's skills in these developmental areas.
When? Friday, April 1 from 10:00am-5:00pm (by appointment)
Where? Holy Family Parish Hall
Who is eligible? Little ones ages 3-5
Contact our Early Learning Department by March 31 to learn more or to book an appointment! 403-502-8365 or earlylearning@mhcbe.ab.ca